Check out a few of my recent custom web design & development projects.
Since each client that I work with has such a unique situation and business, I never suggest a one-size-fits-all approach to our services. I really want to understand my clients needs and work to solve problems, not create new ones. I am experienced in building websites on all platforms. If you use WordPress, Shopify, WIX or any other, we can help. My goal is to create a space you, the business owner, are comfortable using.
---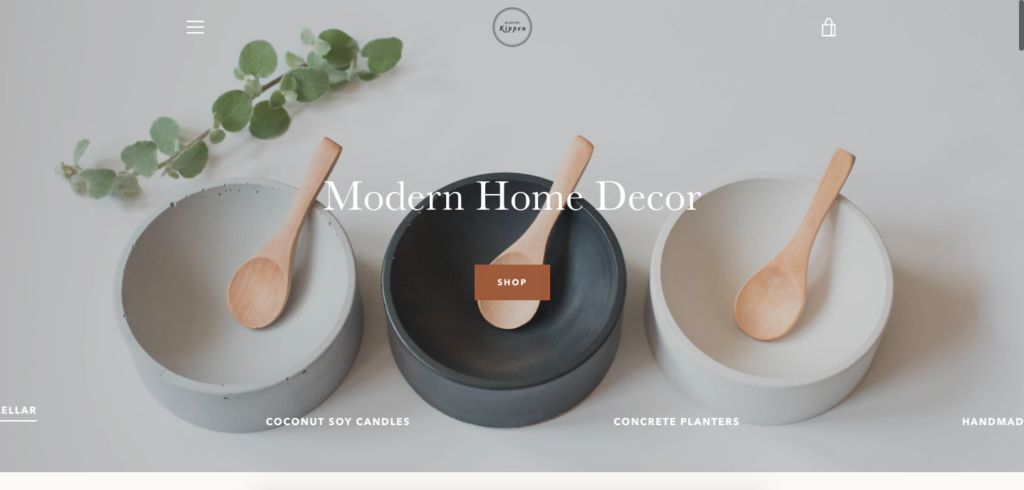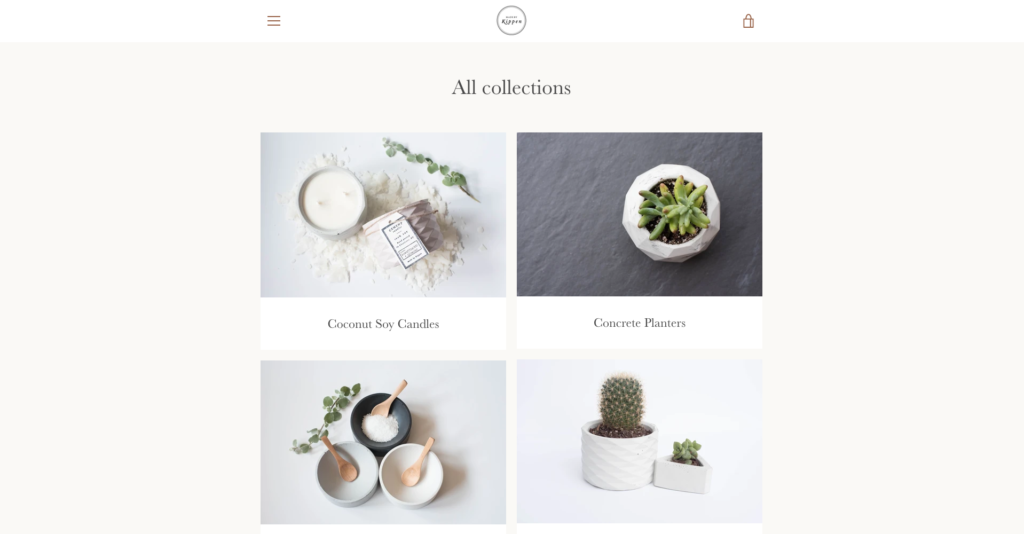 MadeByKippen.com
Built on Shopify
This site had beautiful products and photography but needed a new customized theme to align with the brand look & feel. As a result, we started by creating a branding style sheet to identify the font preferences, color palette and brand assets.
Then we completely customized a free Shopify ecommerce theme. We added product collections, and new pages to showcase more details about the brand. While customizing the theme and pages we added the needed search engine optimization.
---
PelicanCleaning.com
Custom Web Build
We built a custom website for Pelican Cleaning in Charleston SC. The site was build to maximize search engine optimization with targeted keywords. Before every build we analyze keyword traffic. Then we identify the best to use on each site to gain the right traffic.
When creating websites for service providers it is crucial to have lead forms, contact forms, and click to call options in multiple places throughout the websites. Knowing this, we add many points for the consumer to connect with the company easily.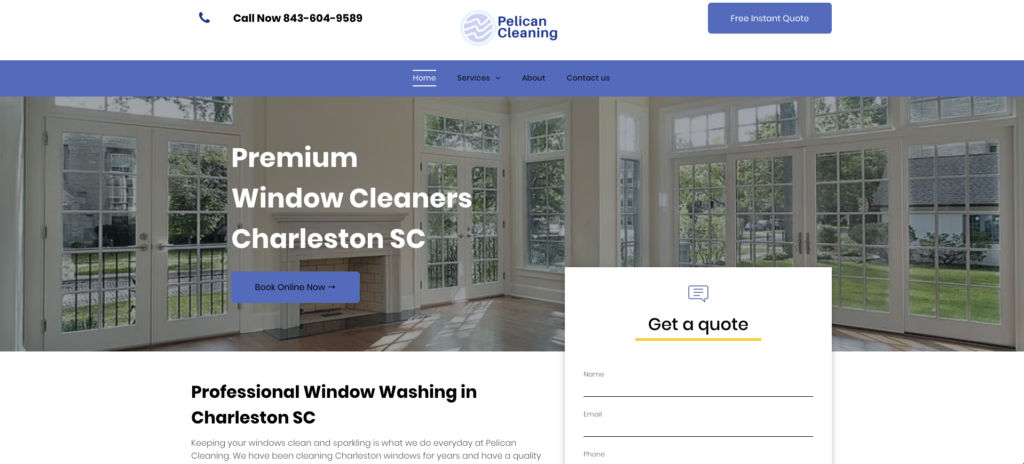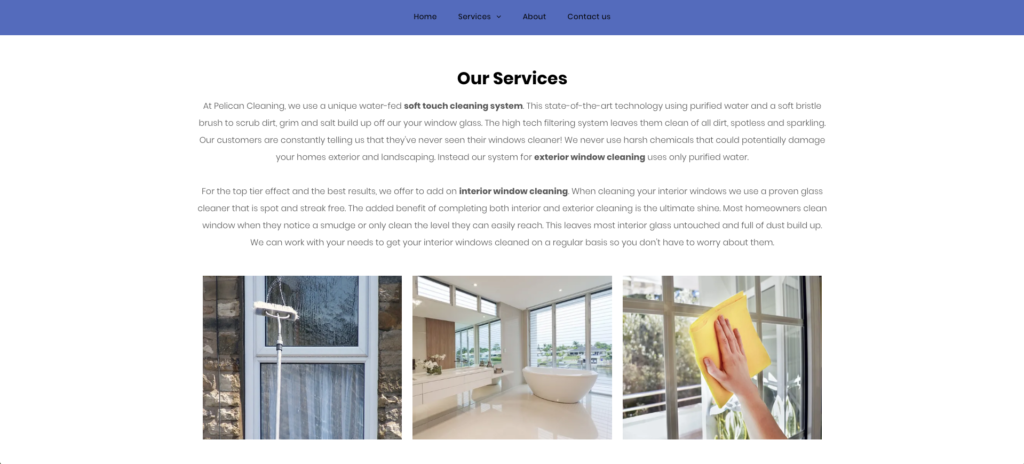 ---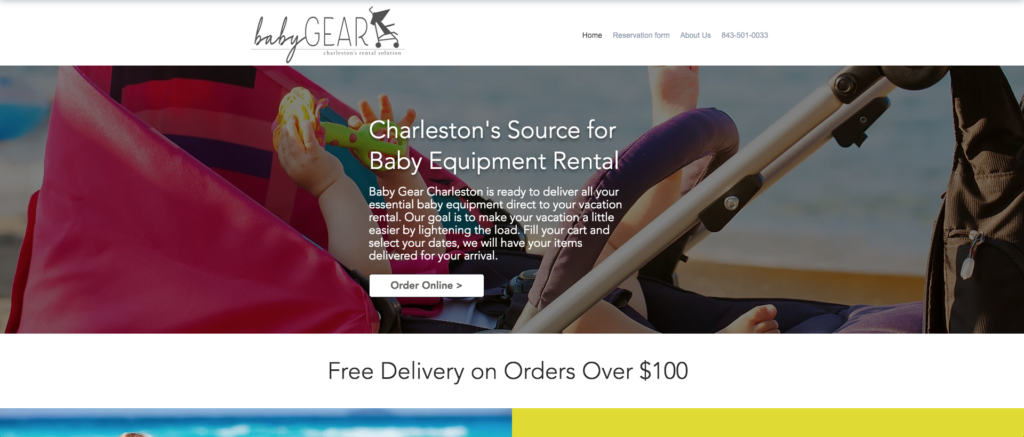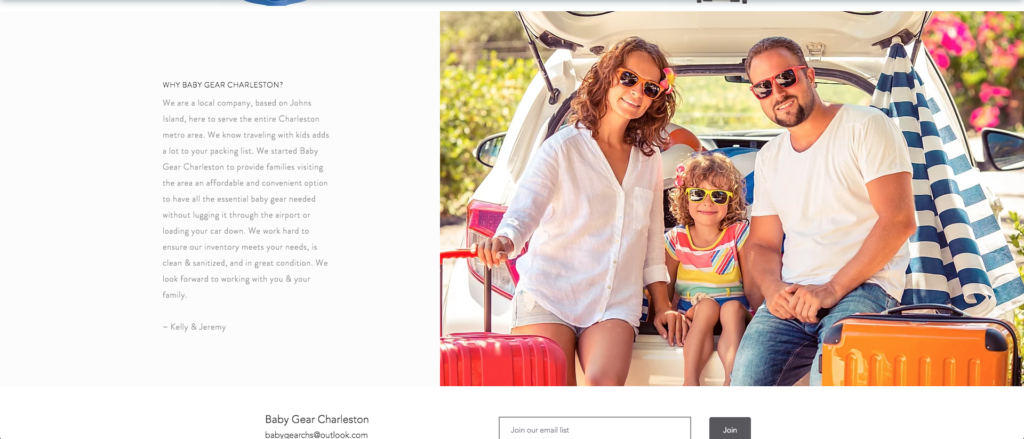 BabyGearCharleston.com
Built on WIX
After our initial consultation with this customer, we learned that they had purchased an existing business model. They needed the brand and website to reflect their vision for the company.
So we built their brand style guide, created a logo, helped source inventory management options. Then, built it into the website to streamline their operation, and completely redesigned their website on their platform.